Syria Stories: Six Syrians share tales of survival with the world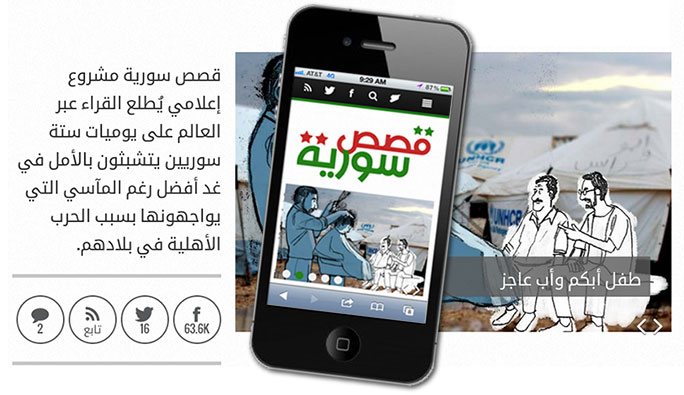 In March of 2013, MBN launched the Syria Stories website at www.syriastories.com. The mission was simple: instead of focusing on ballooning death tolls or curating graphic video, we would focus on six — only six — individuals. We sought out people living inside and around Syria willing to share deeply personal, first person stories with us. With parallels to other wartime diaries throughout history, the project was designed to share lyrical, poignant moments of despair and hope in Arabic from six civilians in the crossfire in real time.
Read more on BBG's innovation blog.