Connie Stephens: U.S. Elections Around the World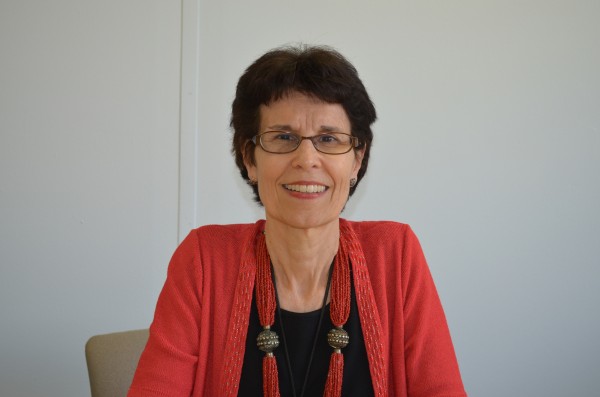 Connie Stephens sits in her office in Washington, D.C.
"I've worked for VOA and IBB since the mid-1980s.  I started in VOA Hausa when we dialed dozens of times from Washington to reach a correspondent, and transferred that call to the newsroom where the report was recorded and transcribed.  It was such a victory to finally reach Sonja Pace, who now leads the newsroom, when she was the VOA West African correspondent covering breaking news in Nigeria!  Now I marvel at how we send instant updates with iPads and mobile devices.  A consistent thread across the platform changes has been how much U.S. international broadcasting means to our audiences, especially where credible information is scarce. Election night is absolutely one of the best times to work for the Voice of America.
One of my favorite election memories is the 1992 presidential election: Specifically, the concession speech offered by then-President George H. W. Bush. When he realized that Bill Clinton had won the election, he gave the most gracious speech to wish his successor well and thank the voters.  I heard my Hausa colleagues, most of whom were Nigerian, remark on the potential audience impact of that speech.  We were broadcasting to a continent still struggling to make peaceful transitions. Holding an election is not the most difficult part of the democratic process, as we've seen time and again.  The bigger challenge is when the electorate decides that they want a leadership change, because it's so difficult to carry out a peaceful transition that maintains the rule of law and sustains key institutions.  Seeing a smooth turnover is perhaps most important for those who support a losing candidate.  If that change nurtures faith in the government and the electoral process, then there's always the next election.  But when the winners take all — and you don't know when or if the next election will be scheduled — then there's far more at stake; violence is more likely. That night in VOA Hausa we were a bit awed by our opportunity to cover such a striking example of that key to a successful democracy.
Whatever the media platform, there's also been a consistent pattern of interactive journalism. Successive changes have deepened the ability of our audience to connect with each other and with professional journalists whom they often know by name.  When I started in VOA Hausa, we were getting thousands of letters a month, the majority of which were for Listeners' Questions programs.   The queries were all over the map: Did an astronaut really step on the moon? What's the favorite food of your newscaster?  Often Hausa broadcasters researched answers and interviewed experts.  Then, when cassette tape players came into vogue, people began sending their questions on cassette tapes so we could play their voices on air.
The 2000 election was a memorable milestone in that trend.  It was the contest between George W. Bush, then the Governor of Texas, and Vice President Al Gore.  I was coordinating a pilot project to establish an English web desk and a 24/7 VOA news website, and we wanted to launch the new website to cover the presidential election live. We met that goal and reported detailed results all night and into the next morning; but the winner was still undeclared. Ultimately, that election was decided by the Supreme Court.  The new website proved to be a timely way to dialogue with our audiences:  We could accept reader emails and conduct polls; they could even use the website to interact with each other.
For me, it's now a pleasure to watch mobile apps and social media turn those examples into ancient history as they create even more direct ties between global audiences and the stellar journalists who work here."
________________________________
Connie Stephens has worked for the BBG since the mid-1980s.  From 1984-1993, she served in the VOA Africa Division, and led the Hausa Service from 1985-1989.  In the mid-1990s she joined the newly created Office of Marketing & Affiliate Relations.  Later she became the first Director of the Office of Internet Services, which evolved into today's Office of Digital and Design Innovation.   She is currently the Deputy Director for Resource Management in the Office of Technology, Services, and Innovation.