Behind the Scenes: Bob Long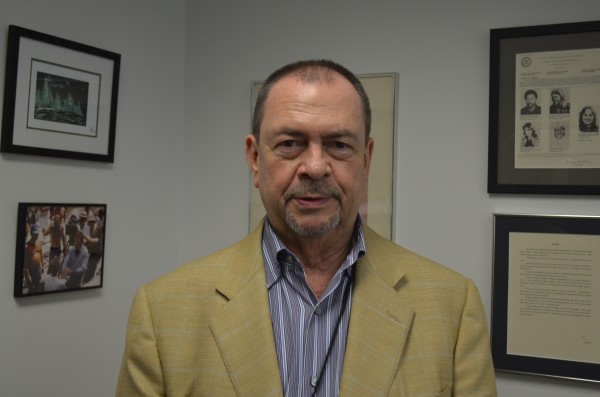 Bob Long is a program analyst in the BBG's Office of Performance Review, where he reviews programming from across the agency for balance, timeliness, diversity and compliance with the agency's principles of being objective, accurate and comprehensive. Joining the BBG in 2012, Long was impressed with the performance of all of the broadcasters under the BBG umbrella.
"The local knowledge of our broadcasters is extraordinary. There is nobody in the federal government that is smarter about what is going on at the ground level than our people, but our mission is unique. Our journalists and technicians have an abundance of knowledge on the local culture and the audiences to which we broadcast."
Before joining the agency, Long worked in the media industry for years, acquiring experience and knowledge in newspapers, magazines, radio, TV, wire services, and movies, both in entertainment and journalism.  He has seen news organizations, both commercial and non-commercial, evolve throughout his career in the radio and television industry. The BBG is unique as a news agency, in that it is not beholden to private, commercial interests.
"News was never intended to be revenue-generating; it was an obligation and a public service. However, there's no requirement to do news anymore. Now it's just another revenue stream, and a rapidly fading one. The BBG, of course, is protected by law and is funded by the government. Our mission is not to make money for stockholders. Instead, our stockholders are on the Hill and in the Executive branch. We have always fought for the independence of the agency and to protect the firewall.  The firewall has held mostly. There have been cracks, fissures, betrayals, treachery, but mostly it has maintained its integrity."
Throughout Long's extensive career in broadcasting, he's had the opportunity to work with many different people and personalities. On occasion, he has been able to meet some even before they became famous!
""The Mary Tyler Moore Show" was a CBS sitcom about life in and around a TV newsroom in Minneapolis.  MTM's aunt was the business manager at the CBS station in Los Angeles where I worked and had suggested the show idea to Mary.  Our newsroom was full of real characters that were translated into dramatic characters on the show.  I was the assignment manager and alleged to be one of the models for the Lou Grant character played by Ed Asner.  Mary spent two weeks working as my desk assistant to get a feel for the newsroom.  I didn't know who she was.  The picture was taken in 1970."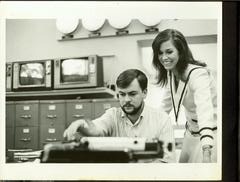 Bob Long is one of the many great people working in U.S. international broadcasting today, and we are happy to have him. If you have a fun or unexpected story from broadcasting history, leave us a comment!