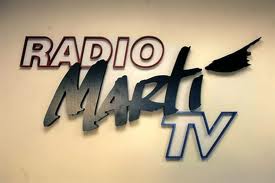 TV Martí celebrates its 23rd anniversary today, marking another great year of programming in the of promotion democratic values in Cuba and Latin America. TV Martí was established to complement the work of Radio Martí and began broadcasting on March 27, 1990.
Guillermo Santa Cruz, general manager of Radio and TV Martí, celebrated the event with a new episode of Avanza Cuba aptly entitled ""La prensa en una sociedad libre y el futuro del periodismo en Cuba" (The press in a free society and the future of journalism in Cuba). He firmly believes in the work of TV Martí and states that it is helping to encourage civil society and freedom of expression in Cuba.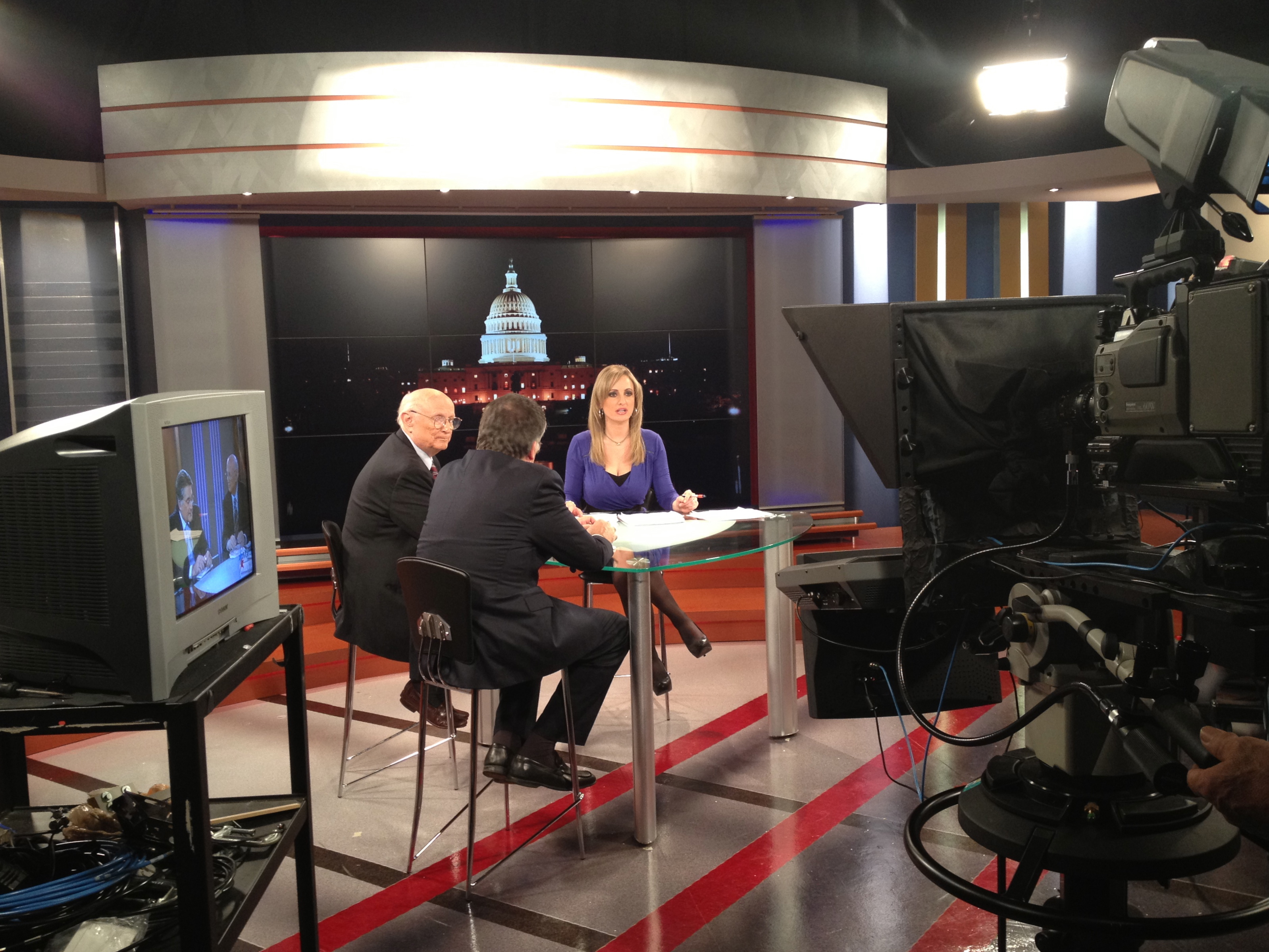 Guests join Atena Live live in Washington, D.C.
"There are a lot of the changes taking place, and people in Cuba are losing their fear. They are being more assertive about their rights and about expressing themselves. We interview a lot of people who have taken a stand and are speaking out- people like Yoani Sánchez and others who are engaging in independent journalists. This constitutes progress.  This is the heart of our mission and the heart of what we do."
Together, with Radio Martí, TV Martí provides information resources and unbiased news coverage to communities in Cuba, giving an alternative view to Cuban media that is highly censored by the state.
"TV Martí is really establishing itself as a well-respected news organization.  This is thanks to the hard work we directed towards rebranding and redesigning it over the last 3 years. The programming is relevant for people in Cuba. It is the kind of content that can be made available on many platforms. We consistently work on improvement at TV Martí."
This past year has been especially noteworthy for TV Martí as its YouTube channel attracted unprecedented numbers of viewers seeking information about the return of a customs duty tax on food entering Cuba in July 2012, it covered the 2012 Republican and Democratic conventions live in August and September 2012, provided coverage on the death of Cuban opposition leader Oswaldo Payá in September 2012, and broadcast comprehensive details about the death of Hugo Chavez and reaction from the Venezuelan diaspora in Doral, Florida on Antena Live in March 2013.  In a new tactic to integrate voices from Cuba  in real time,  Avanza Cuba also featured guests in Havana, Cuba live via Skype on its episode entitled "Tu Negocio en la RED" (Your business on the Web) in February 2013.
It was also a year of recognition for TV Martí.  Estado de SATS, created, produced, and presented by Antonio Rodiles, was nominated for an Emmy Award in October 2012.  The show, which airs weekly, tackles the realities and challenges faced by Cubans is made in Cuba with wrap-around segments produced in Miami.  Hacia La Democracia, a how-to guide for democratic transition was also nominated as was Antena Live and 7 N 30 for their audio design. These programs are great examples of TV Martí's commitment to its mission of bringing quality, unbiased news and information to the Cuban people.
"We know people are watching. We receive very positive feedback. Recently, TV Martí attended an airshow own in the Florida Keys. People stopped by and asked about the shows and the on-air personalities. This is proof we are getting through and that we are making a difference."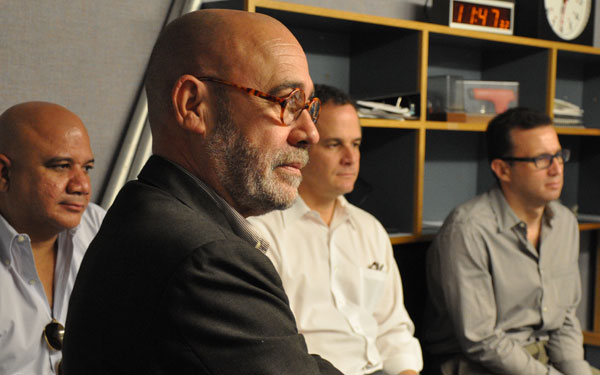 Senior management at Cuba, including Santa Cruz (far right) meet to discuss staging
By Roxanne Bauer
Leave a comment