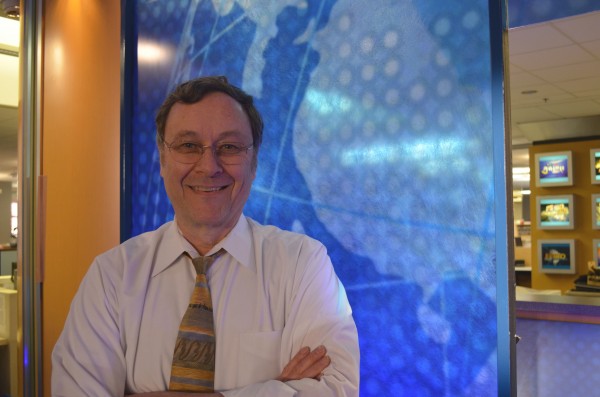 André de Nesnera in the VOA news room, Washington, D.C.
"In 1986 I was in East Berlin, on my way to a meeting with the International Olympic Committee (IOC).   I met a Canadian man, Jim Worrall, who was attending the meeting as part of the Canadian delegation to the IOC.  Worrall also attended the 1936 Summer Olympics in Berlin 50 years earlier as Canada's flag bearer. The 1936 Olympics was the Olympics that Hitler used to promote the Third Reich.  This was the Olympics in which Jesse Owens competed as an African American man in Nazi Germany.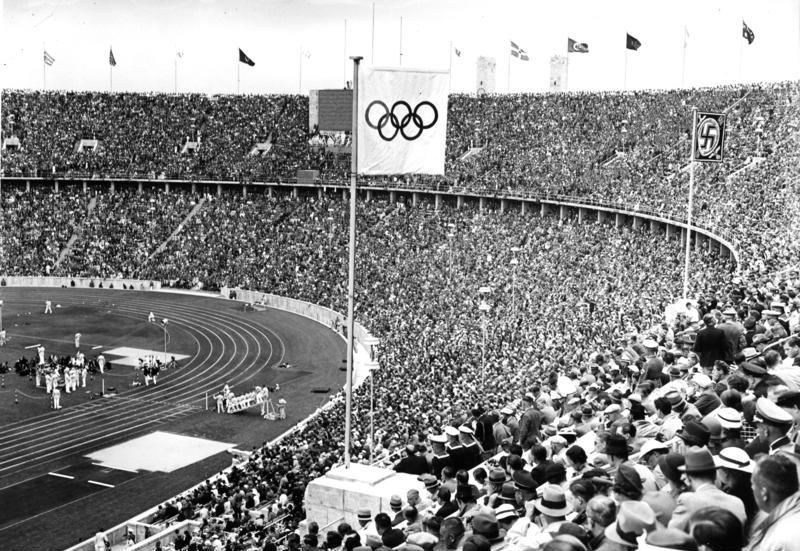 I took Worrall back to the stadium in West Berlin, the original stadium that was used in 1936. We went, and he started to reminisce. He pointed out where Hitler stood during the opening ceremony, and he talked about what it felt like to be in Germany at the time, before the war began. He was emotional, and there were tears.  It was a stream-of-consciousness and quite remarkable.  I had a small tape recorder at the time.  I turned it into a radio story.  It was really well-received because it was such a unique story. I'd trade top-notch interviews for moments like that."
___________________________________________________________________
André de Nesnera is an award-winning journalist that has worked as a reporter for Voice of America for more than three decades in Europe and domestically in the United States.  In 2002, U.S. Foreign Service officers honored de Nesnera with the Tex Harris Award for Constructive Dissent for resisting political pressure from State Department spokesman Richard A. Boucher and other U.S. officials after VOA ran excerpts of a 2001 interview with Mullah Mohammed Omar, a Taliban leader at the time. The story also earned de Nesnera a Payne Award for Ethics in Journalism from the University of Oregon.  He currently serves as a Senior Correspondent at VOA.
View Comments (2)