Chief Technology Officer Of The US Visits The BBG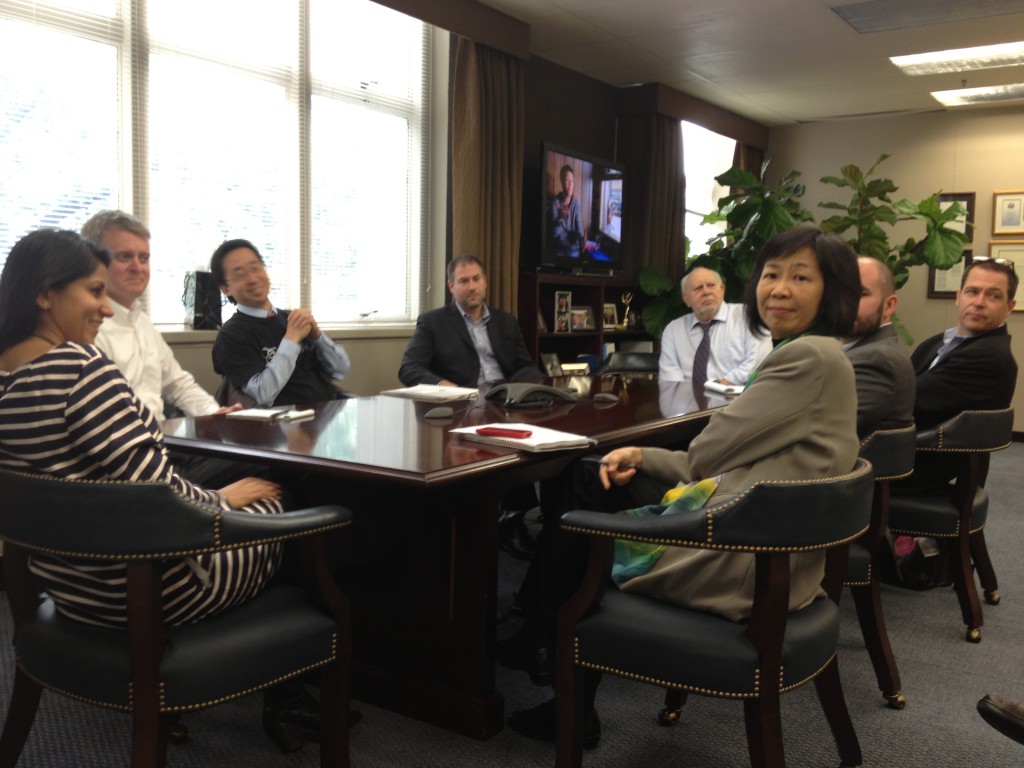 Todd Park, Chief Technology Officer of the United States, visited the Broadcasting Board of Governors (BBG) on Oct. 19 to discuss innovation and the ways in which government can best use technology to serve the public.
Meeting with Richard M. Lobo, Director of the International Broadcasting Bureau, and representatives from Voice of America, Radio Free Asia and the Middle East Broadcasting Networks, Park spoke about the necessity for innovation and sharing across offices, departments, and agencies.
"Government is invested in driving change in a very entrepreneurial way," Park said, referring to the rise in technological innovation in the federal government, adding that "it is currently a very exciting place to be."
Director Lobo's blog post about the meeting with Todd Park can be read online at this link.