Behind the Scenes: VOA Learning English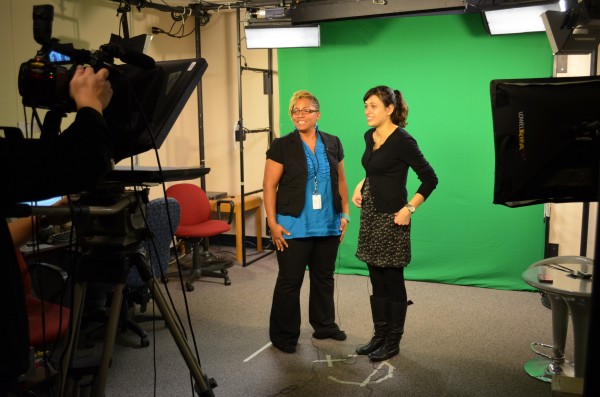 Syreeta Swann & Bruna Ladeira read from the teleprompter.
Launched in 1959, Learning English is VOA's multimedia source of daily news and information for millions of English learners worldwide. Audio programs and captioned videos are written using vocabulary at the intermediate and upper-beginner level and are read one-third slower than regular VOA English. Online texts, MP3s and podcasts let people read, listen and learn American English and much more.